HARRIS TEETER
Harris Teeter VIC Card – Must relink every year
The VIC code for Ephesus Elementary School is 1743.
http://www.harristeeter.com/community/together_in_education/tie_details.aspx
---
Kroger Community Rewards Program
(If you enrolled last year, you will need to re-enroll for the new school year by going to the website below, 
clicking on Re-Enroll Now, and following the instructions.)
Go to the 

kroger

communityrewards.com

 website. 

Have your 

Kroger

 Plus card handy and register your card with your organization after you sign up.

If you don't 

yet have a 

Kroger

 Plus card, 

they are available at the customer service desk at any 

Kroger

.

Click on Sign In/Register

If you are a 

new online customer, click on SIGN UP TODAY in the 'New Customer?' box.

Sign up for a 

Kroger

 Rewards Account by entering zip code, clicking on favorite store, entering your email address and creating a password, agreeing to the terms and conditions

You will then get a message to check your email inbox and click on the link within the body of the email.

Click on My Account and use your email address and password to proceed to the next step.

Click on Edit 

Kroger

 Community Rewards information and input your 

Kroger

 Plus card number.

Update or confirm your information.

Enter NPO number

 91077

 or name of organization, select organization from list and click to 

confirm.

To verify you are enrolled correctly, you will see your organization's name on the right side of your information page.

Do you use your phone number at the register?  Call 

800-576-4377

, select option 4 to get your 

Kroger

 Plus card number.

Members must swipe their registered 

Kroger

 Plus card or use the phone number that is related to their registered 

Kroger

 Plus card when shopping for each purchase to count.
---
We now can shop on AMAZON and Groupon.
  Families and friends can immediately start using the link below to begin searches at Amazon or Groupon.  As long as they start their search through your unique links, Ephesus Elementary School PTA will earn 1% on items purchased.
Use the following short link to the EPHESUS web page which describes the program and provides an entry point for searching at Amazon or Groupon.
OUR unique link is: 
http://fundyourpta.org/ephesus.php
---
Simple ways to help support Ephesus Elementary. 
$ Earned Supports:  Instructional Materials, Music, Art, PE Equipment and much more.
Check your pantry; ask your co-workers, family members and friends to give you all their Labels for Education and Box Tops. 
Check for Expired Box Tops!  We cannot collect those.
Please turn in all of your Box Tops and Labels for Education to your Teacher or in the Atrium.
Remember, EXPIRED Box Tops CANNOT be submitted.

---
en Espanol:
Una manera facil de obtener dinero para su escuela.  Busque el cupon rosa de Box Tops en cientos de productos participantes. iCada uno tiene un valor de .10 para su escuela!  
Compre sus productos Box Tops favoritos.

Corte el Box Top de cada paquete

Envie sus Box Tops a la escuela con su hjjo.

Su escuela obtiene dinero por cada Box Top que recopile para ayudar a comprar las cosas que mas necesite.  iTodos esos Box Topes se van sumando!

visite

www.btfe.com/products

para obtener una lista completa do productos Box Tops participantes.
---

Labels for Education
Keep collecting Labels for Education labels and bonus certificates. 
Campbell's Soup, Prego, Gold Fish are a few of the participating brands...be on the look out for these labels and turn them in to your classroom.
 
Ephesus has earned 6,200 points. 
Labels for Education points are redeemed for PE Equipment.
 
Please contact:  Kristin Stewart
if you have any questions or would like to join this committee.
---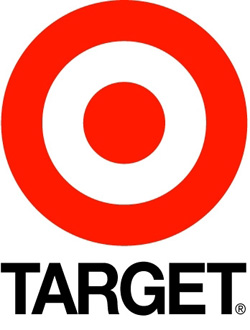 For Target store customers, please note:
The Target Red Card no longer supports school programs through regular donations.  Target discontinued their "Take Charge of Education" program in May 2016.